208 Atlantic Ave.
Morris, MN 56267
1.320.585.5688
store@techplusmn.com
Copyright @ 2017 by Tech Plus Inc. All Rights Reserved store@techplusmn.com
DRAWING FOR LAPTOP IS NOV 22

Do you want to win this laptop? The following survey is only 10 questions long and takes about 2 minutes. By filling out this survey you are automatically entered to win this brand new laptop from Tech Plus. Just click the "Take Survey" button below to begin and just maybe you will win the laptop! We will be giving away this laptop on November 22nd 2017.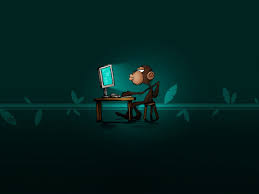 What is Tech Plus?

You may know that we are a computer store located in Morris Minnesota but still not sure of what we have to offer. Let me tell you a little bit about Tech Plus and what it has to offer you.

We have 5-7 laptops on hand at any time that would fill the needs of your family, business or future college student. Our selection of laptops should fall within the budget of anyone looking for a new laptop.


If we don't have what you need or desire in a laptop we can find the right one for you.


Generally we have 2 - 3 desktops on hand that will meet your computer needs. We can also custom build the desktop computer that will exactly cover all your needs, wants or desires.


Tech Plus has 3 sizes of monitors on hand
22" 24" 27"

Do we have used and refurbished stuff? YES - We periodically have refurbished and/or used equipment on hand. By visiting our web site on a weekly basis you will stay up to date on what we have on hand. The inventory changes quite often and any sales that we do have on refurbished and used equipment is done thru this web page and social media.
Refurbished equipment on hand:
ipads
laptops
desktops
printers
monitors
Follow Tech Plus on:
Facebook
Twitter
Instagram
Email to receive newsletters
and information

SERVICES TECH PLUS OFFERS
| | | |
| --- | --- | --- |
| Computer Tune-up | Computer Diagnostic | Antivirus Removal |
| Computer Restore | Data Backup | Antispyware Removal |
| Computer Setup | Hard Drive Upgrade | Hard Drive Cloning |
| Software Installation | Hardware Installation | iPhone Repair |