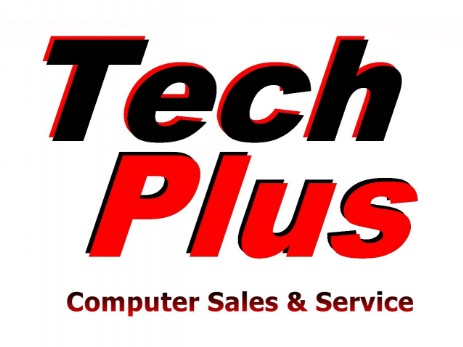 18 YEARS OF COMPUTER SALES & SERVICE
Tech Plus is celebrating 18 years of business in the Morris area. We appreciate our great customers over the years and we consider each and every one of you as special. As we work our way through a very hard time we appreciate the "Shop Local" mentallity of the people of Morris & the surrounding area.
Tech Plus has laptops on hand but not sure how long they will stay on the counter. We are trying to maintain a supply of 2-5 laptops at any given time for your convience. They do come and go as the supply lines ebb and flow with shipping being erratic at times (surprise). Please be patient as we work through this.
Tech Plus will also now offers a remote service to assist you in fixing your computer. This service gives Tech Plus the capability to work on your computer without you having to leave your house. You only have to have a working interent connection for this service to work. If you have any questions and would like to know more please call us at 320-585-5688.
Follow us on Twitter (techplusmorris), Facebook (Tech Plus) or Instagram (TechPlusMorris) for pop up specials and instant savings. You never know when or what will be offered.
Click on the Special Offer Button below to see what our special of the week is. We will have specials to help you save a few bucks during this trying time. Try it - you may like it.
Our goal at Tech Plus is to assist you in any way we can. I truly hope we have accomplished that goal for you in 2021 & hope to continue in 2022. We appreciate your business and please tell someone if you had a good experience with us. If you did not, PLEASE tell us and we will make it right. We are here for you!
We have some laptops on hand for 2022. Please stop by and see what we have to offer. We will take the time to discuss with you what your needs and wants are for that new laptop. Then we will hook you up with the laptop that fits.
We will have selected products on sale -
Pre-Owned
,
Used and Refurbished.
Computers, printers, software and "other things" are all included.